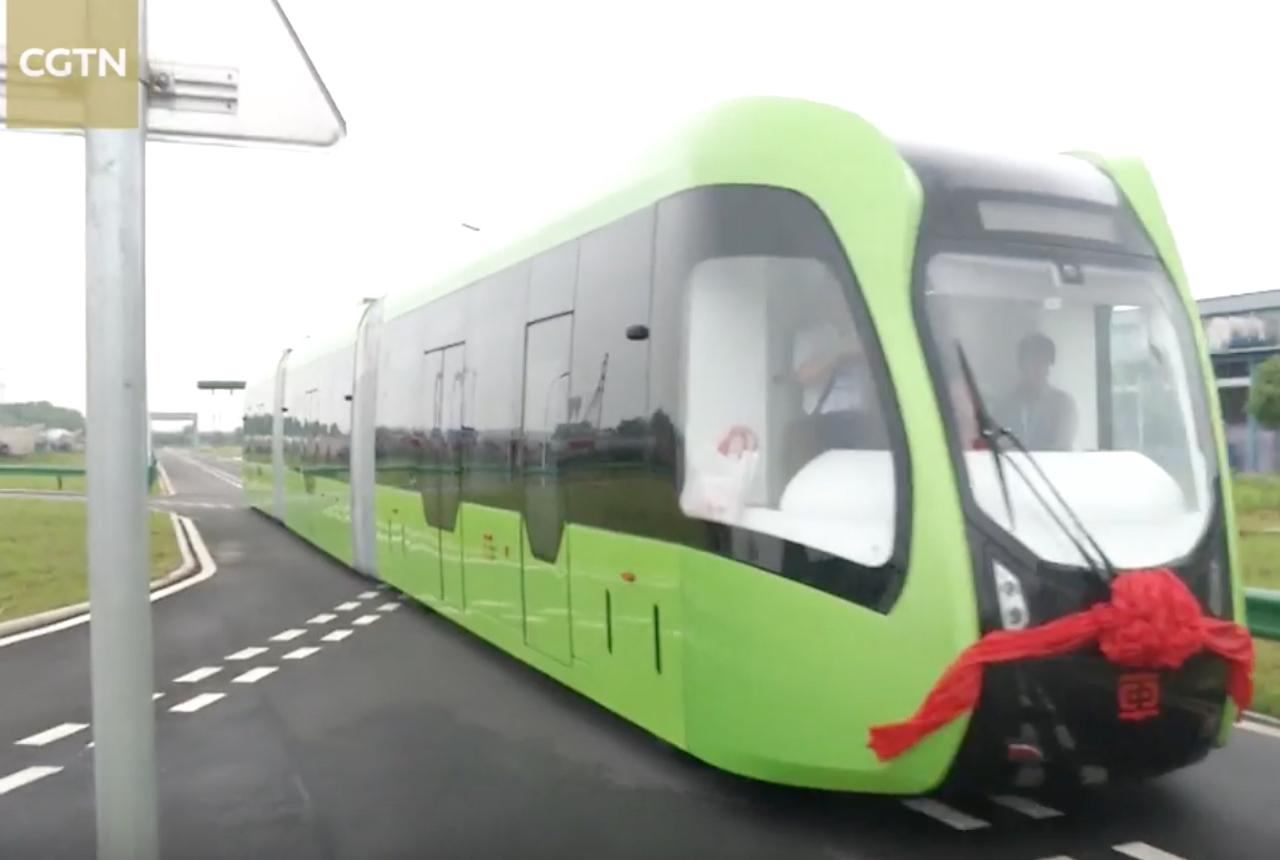 The Autonomous Rapid Transit (Art), which was unveiled in the city of Zhuzhou on 2 June, is around 30 metres long and is fitted with sensors that detect the dimensions of the road. This enables the vehicle to follow routes without the need for metal rails, Feng Jianghua, a chief engineer behind the project, said according to Xinhaunet.net.
Each vehicle can hold up to 307 passengers, and is said to navigate the streets easier than a bus while being more adaptable than a train. It has a top speed of 70kmph.
The technology behind the Art was developed by Chinese railmaker CRRC Zhuzhou Locomotive which also designs parts for the country's high-speed railway.
The firm, which has been working on Art since 2013, hopes to roll out the train in 2018.
Instead of having steel wheels like a train, Art is fitted with rubber wheels attached to a plastic core which are linked to its especially designed guiding technology, The Paper.Cn reported.
Its creators say that Art is significantly cheaper than a metro service, which costs between 400 to 700millon yuan (£46 to £80million) per  km to build. In contrast, Art costs between 15million yuan (£2million).
The virtual train was unveiled as engineers across the world attempt to modernise transport infrastructure.